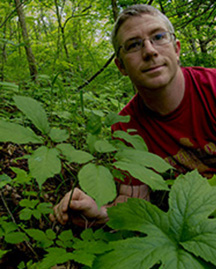 Steve Kruger is a post-doctoral researcher in the Department of Forest Resources and Environmental Conservation at Virginia Tech. Steve administers RootReport and also studies the economics, culture and history of nontimber forest products. Before coming to Virginia Tech, he helped produce the Blue Ridge Music Trails Project in North Carolina and documented other cultural traditions throughout the state for the North Carolina Folklife Institute. He spends his free time chasing a one-year-old, playing the fiddle and exploring the woods around his home in beautiful Giles County, Virginia.
---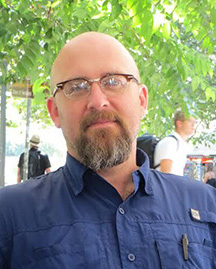 John Munsell is an Associate Professor and Forest Management Extension Specialist in the Department of Forest Resources and Environmental Conservation at Virginia Tech. His work includes private forest and farm stewardship, agroforestry and whole farm planning, bioenergy and family forest sustainability, collaborative conservation and integrated natural resources problem solving. He teaches agroforestry and advanced agroforestry topics, and co-teaches a graduate level human dimensions of natural resources seminar. John also serves as the president of the Association for Temperate Agroforestry and is an associate editor for the journal Agroforestry Systems. He resides in Blacksburg with his family where he enjoys playing his string bass, going to a Hokie game or two, and making venison jerky.
---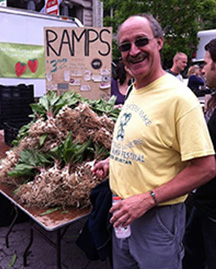 Jim Chamberlain does research on edible and medicinal forest products for the USDA Forest Service. For the last 15 years, he has focused much of his attention on the science of managing and producing ramps and medicinal plants such as black cohosh. Jim is interested in finding ways that private forest landowners can grow and market these products in their woodlots as alternative source of income and also how to manage natural forests for producing them.
---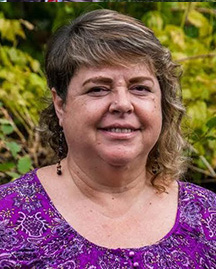 Jeanine Davis is an associate professor and extension specialist in the Department of Horticultural Science with NC State University. She is located at a research and extension center in western North Carolina near Asheville.  For over 25 years, her program has focused on helping farmers improve the profitability of their farms by growing new crops, transitioning to organic agriculture, and adopting more sustainable practices.  Her current efforts are focused on woodland botanicals, hops, truffles, broccoli, organic tomatoes and cucurbits, and stevia.  She is also the lead author of the newly revised book "Growing and Marketing Ginseng, Goldenseal and Other Woodland Medicinals." Jeanine and her family operate Our Tiny Farm where they raise garlic, heirloom popcorn, honey, pastured beef, horses, and mini-donkeys.
---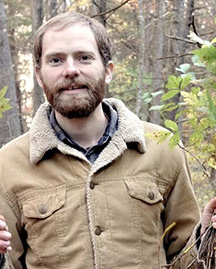 Ryan Huish is an Assistant Professor of Biology at The University of Virginia's College at Wise, with a background in botany and cultural anthropology. He has taught classes such as Field Botany, General Botany, Ethnobotany, Medicinal Plants, and Conservation Biology. His research interests include ethnobotany, ecology, plant conservation, Tongan medical ethnobotany, community-mediated conservation of the sandalwood tree, and Appalachian ethnobotany. He currently leads the Southern Appalachian Maple Research Activities (SAMaRA) Team of researchers and community members, whose aim is to conserve sugar maple, assess alternative maple species for sugaring in the region, and to increase awareness of maple ecology, conservation, and socio-economic potential through research and educational activities.
---